In December 2020, John West launched their Tuna Bites campaign with the backing of ASDA's Merchant's Den.
As with all Merchant's Den winners, John West's investment was matched pound for pound, to double their investment whilst also unlocking exclusive media assets to gain maximum standout across ASDA's portfolio.
Highlights from the campaign include the 48-Sheet back-lit Special Build and the Digital 6-Sheet Wrap.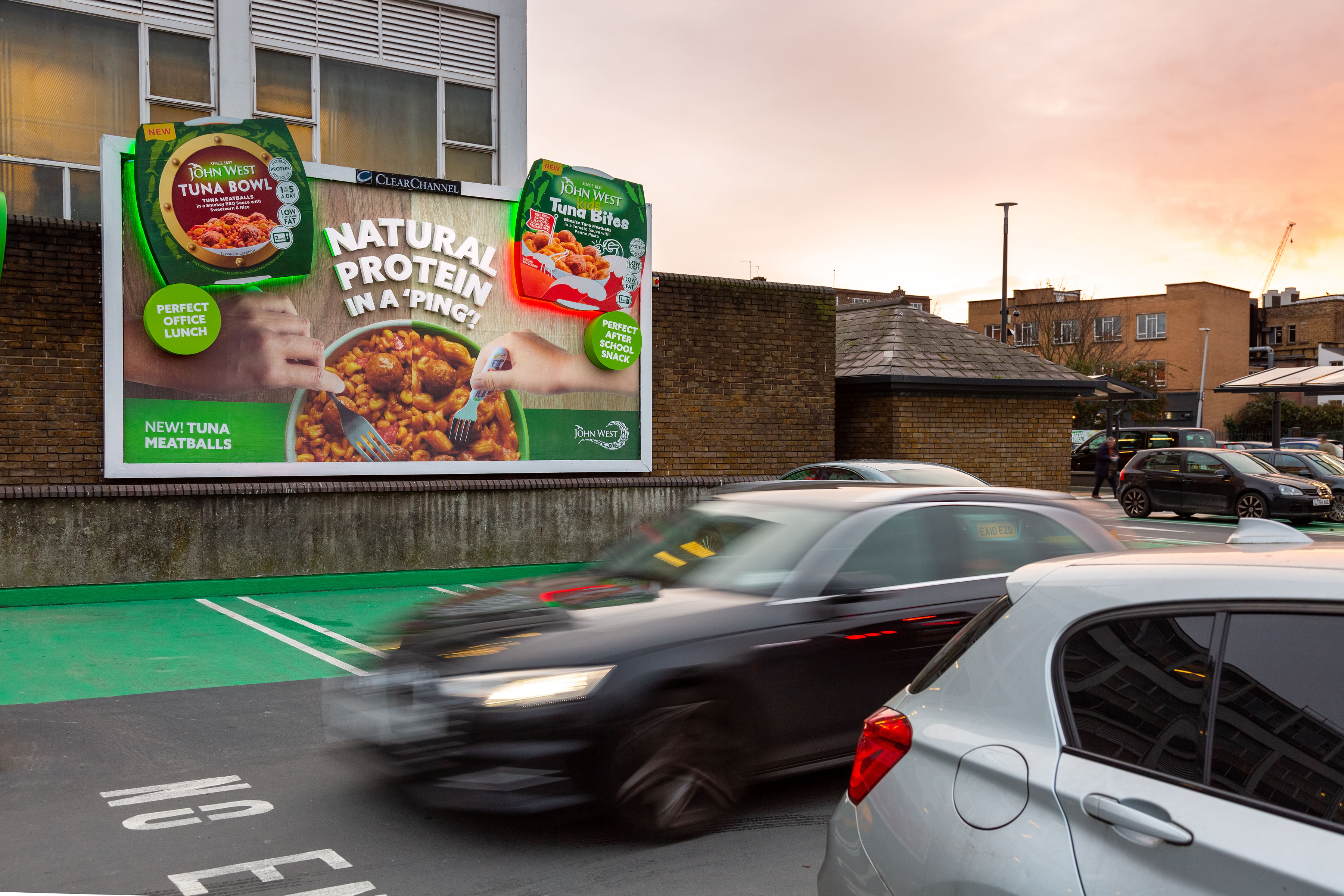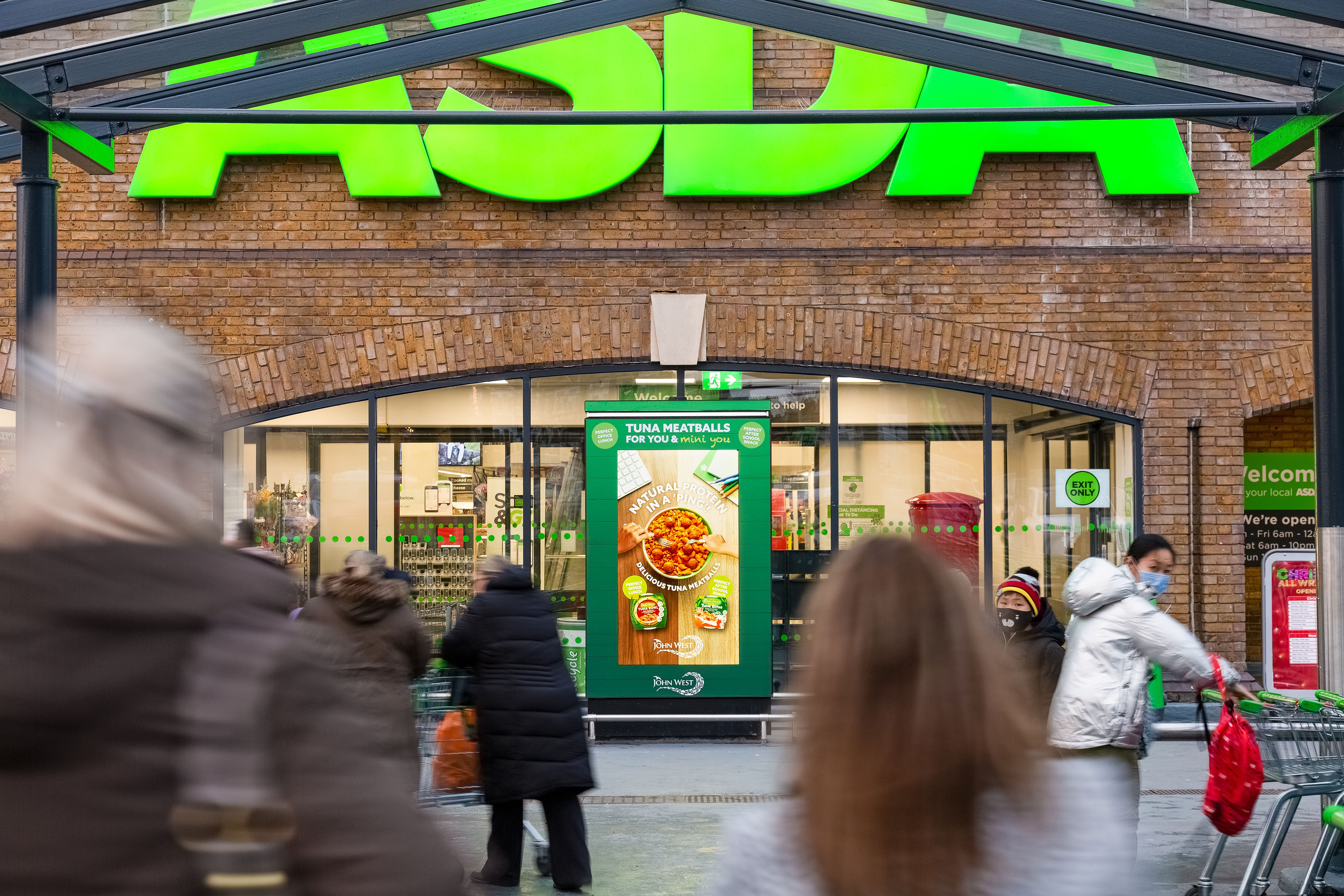 The campaign was delivered with the help of our media partners, Clear Channel UK and GIG Retail.
Please click on the link below to find out more about how you can become involved with the ASDA Merchant's Den programme.
Find out more about Merchant's Den