For the 2018 FIFA World Cup, Coca-Cola partnered with ASDA to promote a global charity initiative called Pass the Happiness. The campaign objective was to raise awareness of the partnership while driving sales of the Coca-Cola range.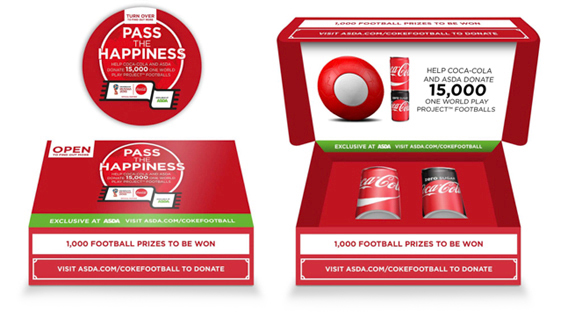 The tactic employed was to encourage customers to vote for one of the above charities which in turn would provide bespoke footballs to underprivileged countries to allow the children to feel part of the global event.
The challenge was to maintain the momentum of the campaign throughout the World Cup while keeping the messaging relevant, engaging and fresh.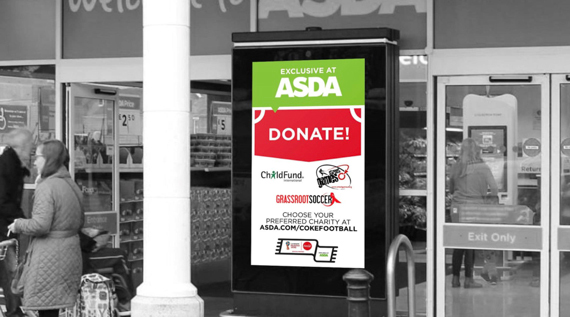 A collaborative approach across multiple stakeholders from Coke and Asda resulted in the development of an omni-channel media campaign, showcasing a range of customer messages. 
The campaign included incremental branded feature space in-store, a first to market voting portal through Online Groceries, updates through social media on the voting tally and of course, high impact creative across the ASDA media portfolio.
It has been fantastic to work with ASDA and all of the teams to land this truly collaborative event in store and online whilst looking to support underprivileged youth across the world.